The Abbeyfield Society exists to make older people's lives easier and more fulfilling.
Since 1956 Abbeyfield volunteers have worked tirelessly to provide housing, support and companionship to older people in their local communities.

Abbeyfield residents
Abbeyfield residents enjoy life all the more because they know that the people who run their societies are dedicated volunteers who are doing this demanding work because they want to.
Abbeyfield has around 80 care homes offering high quality care in specially designed and staffed houses. Officers in charge or deputies, together with care assistants, are on duty 24 hours a day.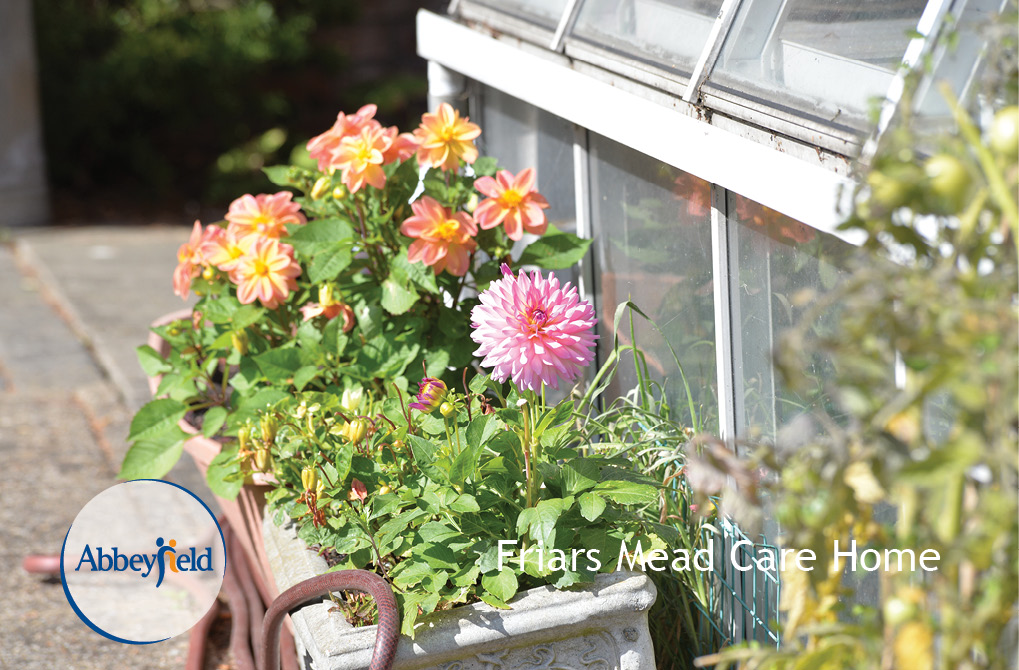 Healthcare
Qualified staff dispense medicines under the direction of GPs and district nursing staff and ensure effective care.
Nursing care is not provided (except in houses registered as nursing homes) but residents with high dependency are accommodated and full use is made of community nursing services.
All residents in care homes have a specific care plan and GP involvement in developing and monitoring each plan is encouraged.
Abbeyfield care homes provide for residents with higher dependency, including some who experience dementia. Domiciliary, extra personal and nursing care services support many residents and enable them to remain 'at home' in Abbeyfield whilst receiving high levels of care.
You can visit www.abbeyfield.com for more details.
Contact us
We've very happy to answer any questions and to hear from you if you'd like to visit Friars Mead Care Home. Please use the form below or go to our contact us page.