We take food and nutrition very seriously.
It's important for residents at Friars Mead to have food that is nutritional and tasty – good for resident's health, well being and morale.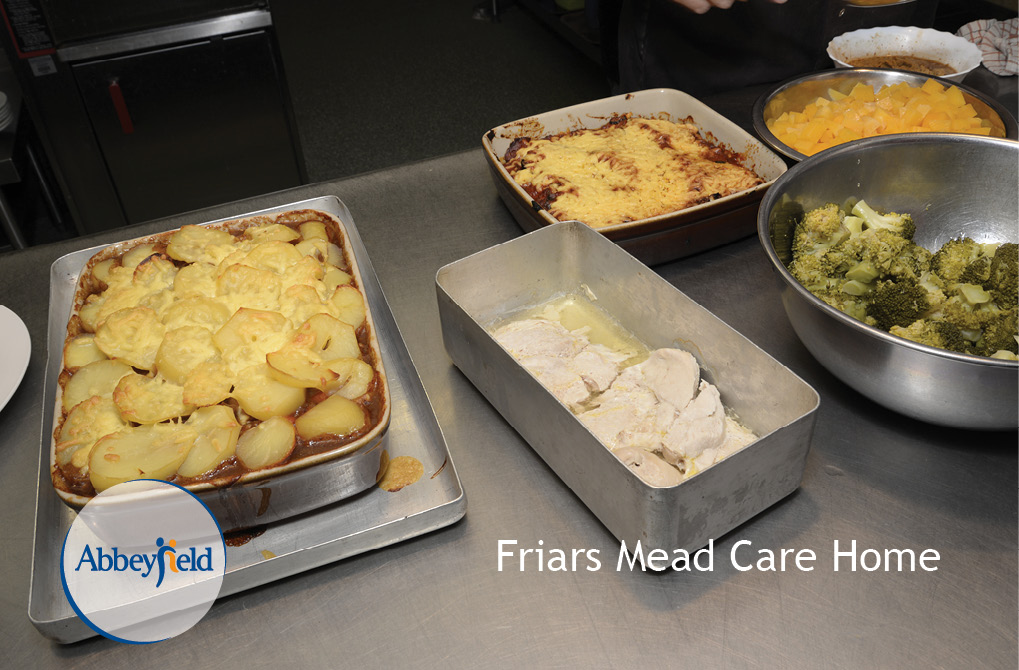 Meals
The meals at Friars Mead Care Home are nutritious and can cater for special dietary needs by arrangement. There is always a choice of three dishes at every meal.
Main meals are served in the Dining Room. If residents are unwell and unable to get to the Dining Room, meals would be served in rooms.
Further to this, the chef can take special requests if a resident has something they have a particular need for.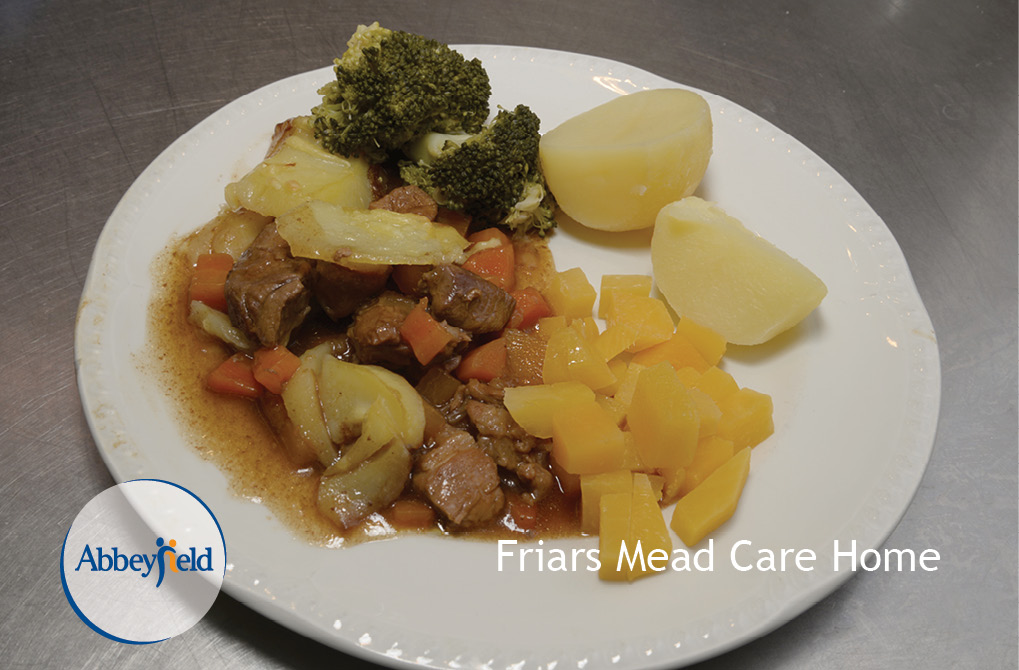 Meals from the Menu are ordered one day in advance. A member of Staff will advise the dishes that will be available next day and take the resident's order.
Breakfast is served 8 – 8.30am
Lunch is served at 12.30pm
Supper is served at 5.30pm
Additionally tea is served from the trolley four times in the day.
We keep in mind the styles of cooking that the people in our care may be used to. We'll also make changes to the menus and try new recipes to keep mealtimes interesting.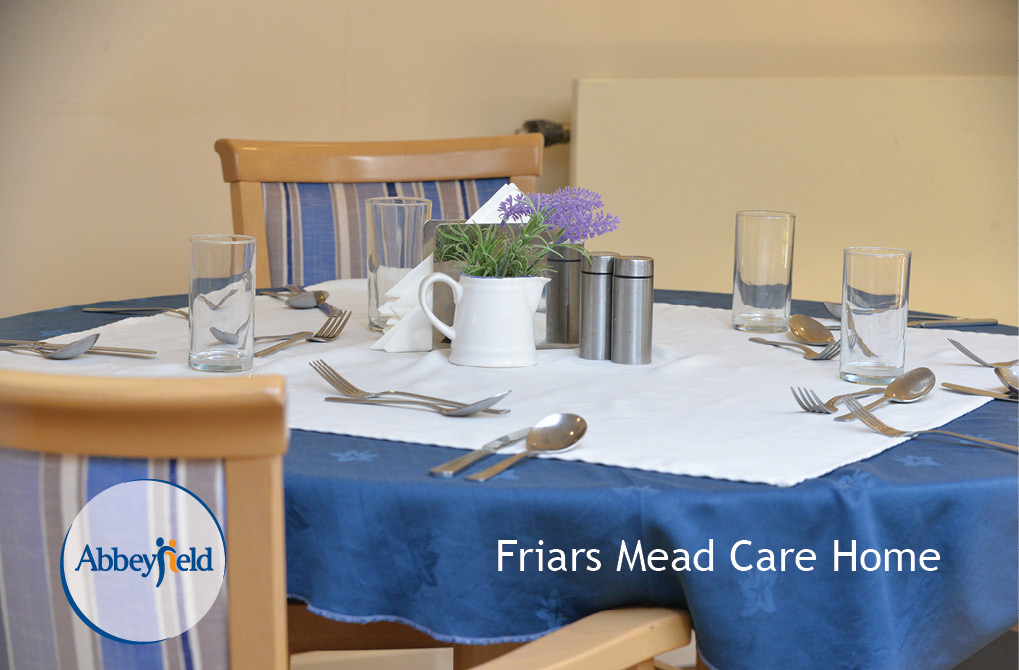 Contact us
We've very happy to answer any questions and to hear from you if you'd like to visit Friars Mead Care Home. Please use the form below or go to our contact us page.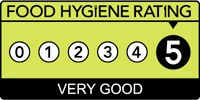 Friars Mead is proud to hold a 5 star for hygiene rating.