We are very blessed to have a beautiful garden.
Most of our residents' rooms have views out onto the Friars Mead gardens. They are kept to a high standard by our handyman, volunteers and residents.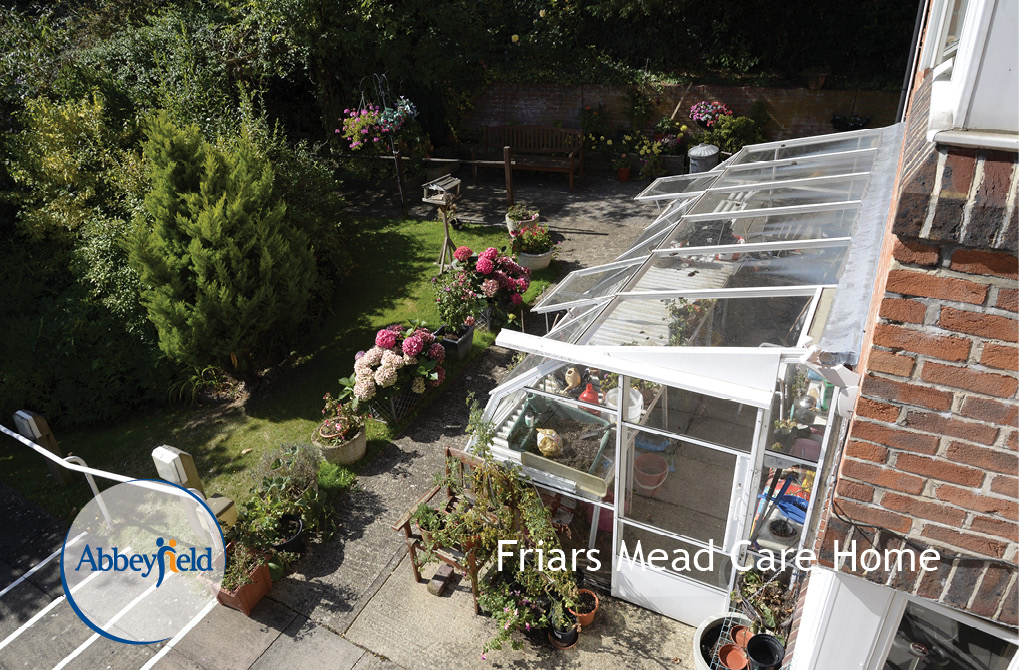 The view of the from the first floor balcony, showing the flowers, bushes and trees. Also the greenhouse, which it important in bringing on flowers and garden plants.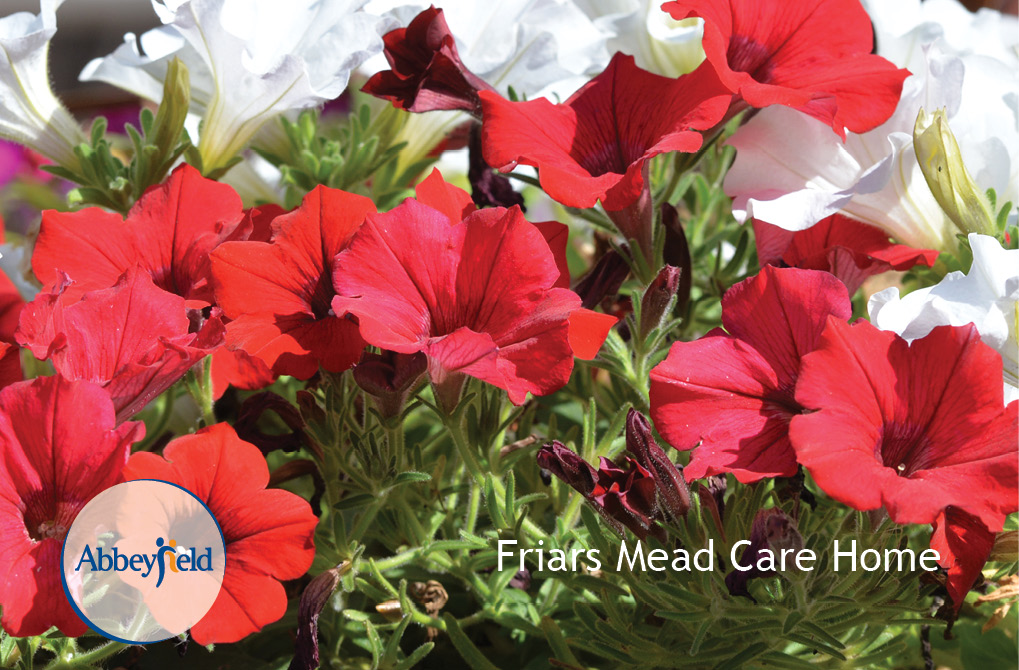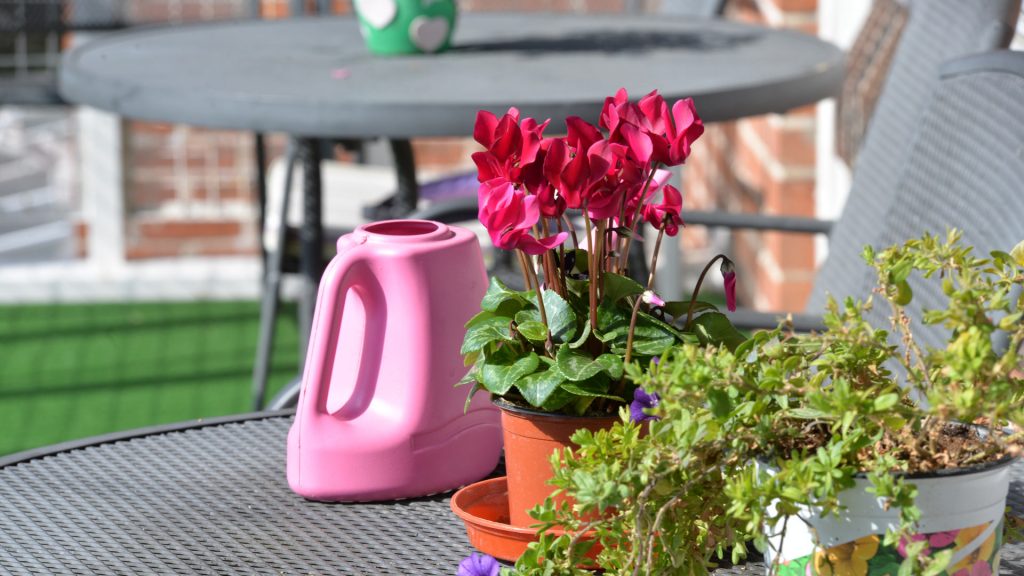 Flowers on our first flower balcony.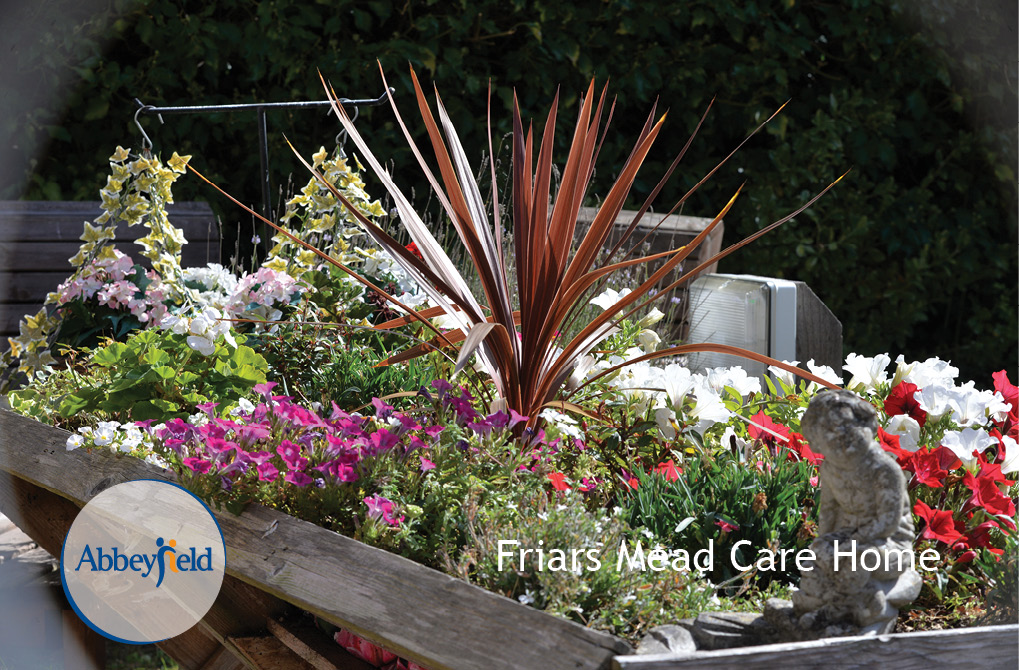 Could your relative benefit from being in a care home with views of gardens that are kept to a high standard?
Contact us
We've very happy to answer any questions and to hear from you if you'd like to visit Friars Mead Care Home. Please use the form below or go to our contact us page.