The day at Friars Mead starts with morning tea served in the residents' bedrooms from 7am.
Care staff will then assist residents to get out of bed, wash and dress.
---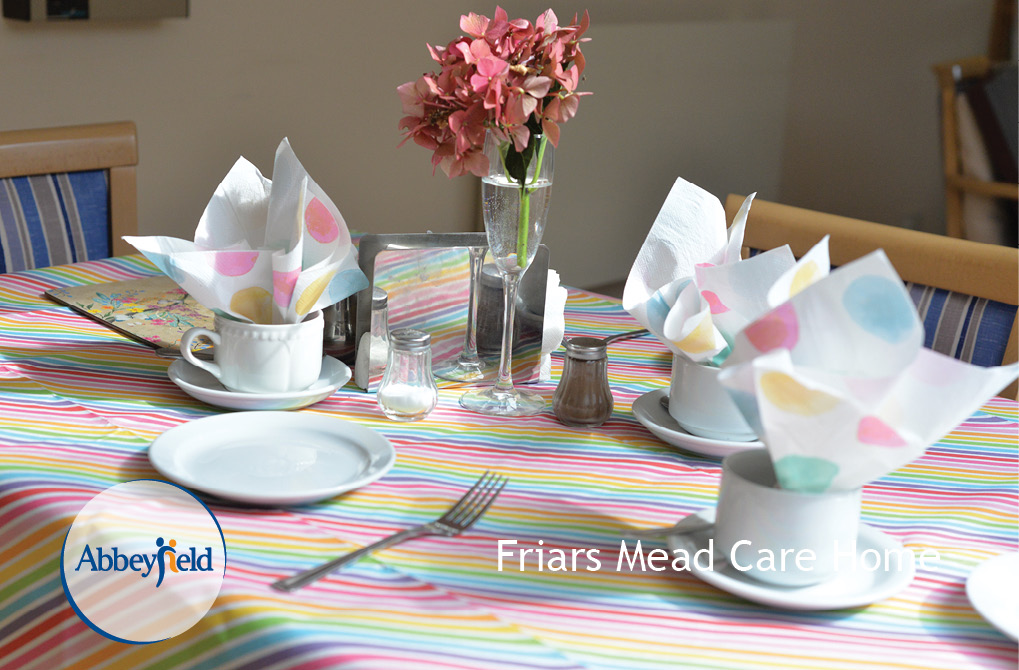 The meals at Friars Mead Care Home are nutritious and can cater for special dietary needs by arrangement.
There is always a choice of three dishes at every meal. You can find out more about food and nutrition at Friars Mead here.
---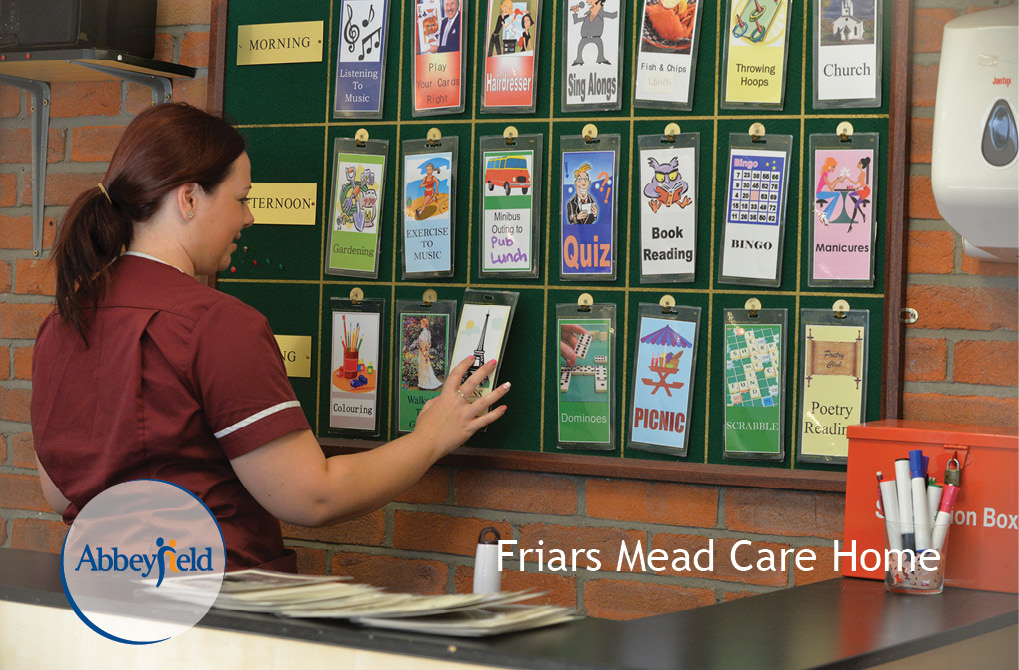 Various activities are posted in prominent places throughout the home and on the noticeboard in the dining room.
You can find out more about activities for residents at Friars Mead here.
---
Services
As well as the extensive, standard services offered to residents as part of their daily care routine, a number of extra services are available (not covered by fees).
Extra services include:
Newspapers – Staff can make arrangements for daily newspapers or magazines to be delivered.
Hairdresser – A hairdresser visits once per week and appointments should be made in advance.
Eye tests – Opticians visit the home on a regular basis but, of course, you may continue to visit your own optician.
Chiropodist – A private chiropodist visits the home on a regular basis.
Dentist – Arrangements can be made for a dentist to visit you or you may retain your own dentist.
Bedtime
Getting up and going to bed is a matter of choice bearing in mind the availability of staff to assist where necessary.
Contact us
We've very happy to answer any questions and to hear from you if you'd like to visit Friars Mead Care Home. Please use the form below or go to our contact us page.